Student Health Services
Welcome to the student health services page. The School District of Lodi employs two full time nurses, Jean Winter and Janelle Sivam, to address the health care needs of the students in our district. If your child has a health care need please contact the nurse or office in building your student is enrolled in. The office staff in our buildings are a valuable asset to our student health services team and will convey concerns to the school nurse. Our nurse's have office hours in each building. If you would like to meet with the nurse to discuss student health concerns, please feel free to call and arrange an appointment time.
---
Health services the school nurses provide or are involved with:
Managing medications your student needs while at school.

Involved in developing 504 plans, Individual health care plans (IHP) and individual education plans (IEP).

Responding to emergency situations.

Coordinating complex care for students with significant medical needs while at school.

Provide training for staff regarding medications and health care needs for students while at school.

Serves as a health resource for school staff.

Partners in vision and hearing screenings.

Manages student immunization requirements for schools per Wisconsin state laws.

Collaborating with community healthcare partners in the care of our students.

Provides health education and health promotion within our school community.
Contact Us
---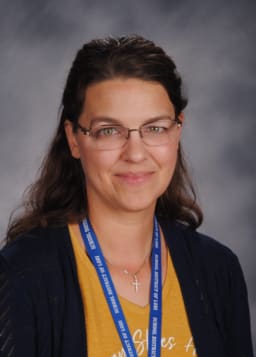 Jean Winter School Nurse
Primary School
608-592-3855 ext1004
Middle School
608-592-3854 ext 3484
Cell phone
608-438-3100
Email
Janelle Sivam School Nurse
LES/OSC
608-592-3842 ext. 2103
High School
608-592-3853 ext. 4484
Cell phone
608.573-1851
Email
---
Adria Schroeder
Director of Student Services
608.592-3851
schroad@lodischoolswi.org